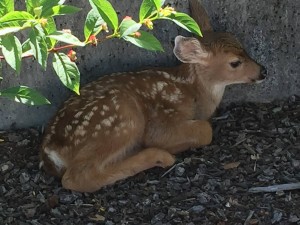 I spotted this fawn this morning while walking my dog. Judging by the size and the wet fur on the top of the head, I'd guess it was born in the last day. It's bigger than my cats but smaller than my dog.
The mother was nowhere to be seen, presumably off foraging for food. Hopefully she returns soon so that William Rowe doesn't have a new instance of his evidential argument from evil.
This article is archived.